KZHE Radio Station - 406 W. Union , Magnolia, AR 71753

870-234-7790 fax 870-234-7791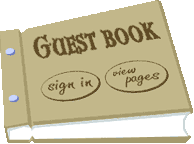 KZHE does not discriminate in the sale of advertising time, and will accept no advertising which is placed with an intent to discriminate on the basis of race or ethnicity. Advertiser hereby certifies that it is not buying broadcast air time under this advertising sales contract for a discriminatory purpose, including but not limited to decisions not to place advertising on particular stations on the basis of race, national origin,or ancestry. KZHE is an equal opportunity employer. KZHE complies with the FCC rules and EEO policy.

​Don't miss Mark Twain HIMSELF at 

Union Street Station, Thursday, May 14th

Advance Tickets - $8.00

At the Door - $10.00

Richard Garey's Mark Twain shows include the acclaimed stage show Mark Twain Himself taken from the writings of Mark Twain.  This show recreates the famous Twain Shows of 100 years ago. 

Combining hilarious comedy and compelling drama, this show is guaranteed to entertain.